Bob D'Eith was elected as the MLA for Maple Ridge-Mission on May 9, 2017. He serves as Chair of the Select Standing Committee on Finance and Government Services.
For twenty-eight years, as an entertainment lawyer, author and music consultant, Bob D'Eith has helped Canadian musicians achieve their dreams. For over a decade as Executive Director of Music BC, he was a fierce advocate for the music industry and co-creator of the award-winning artist development program "The PEAK Performance Project." Bob also served on the Maple Ridge – Pitt Meadows Arts Council for many years.
Bob is a two-time JUNO Award nominated recording artist and founding member of the musical group "Rymes with Orange." For 20 years, Bob has produced, written and performed with the duo "Mythos," a group that had major label releases and achieved Top 20 status on the Billboard Charts.
As a father of five, one of Bob's strongest motivators to run for office was his children. Watching his children attend overcrowded, under resourced classrooms with very limited arts funding pushed him to advocate for increased resources for our children's schools as their sports fields were overtaken by portables.
Bob is currently the Chair of the all-party Select Standing Committee on Finance and Government Services. He also sits on the Select Standing Committee on Education, and the B.C. New Democrat Cabinet Committee for Legislative Review.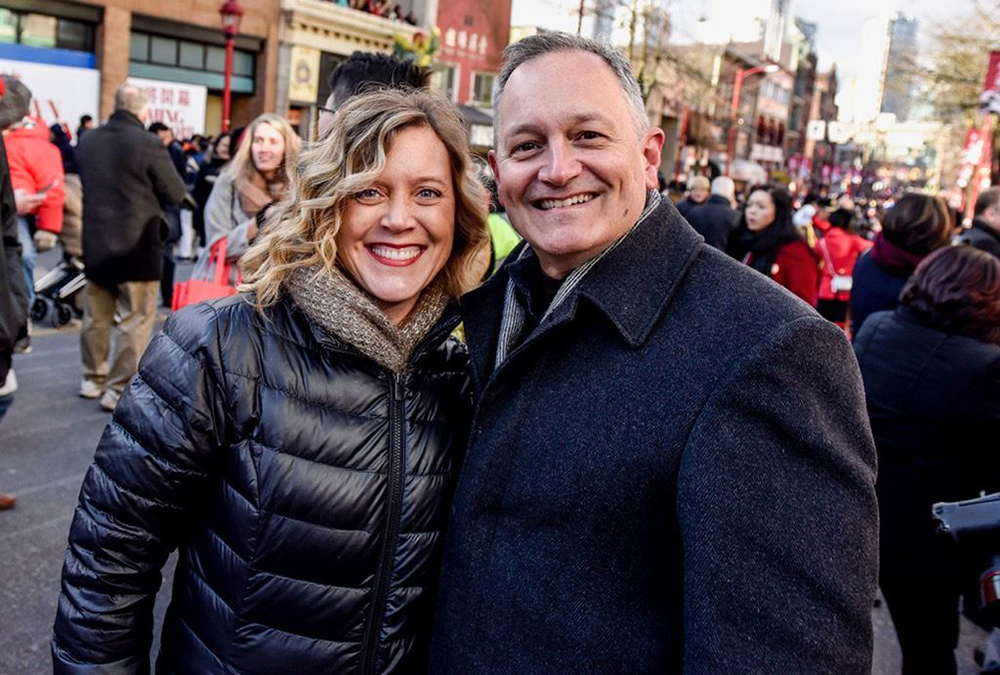 Bob has lived in Maple Ridge-Mission with his wife and children for the past 17 years.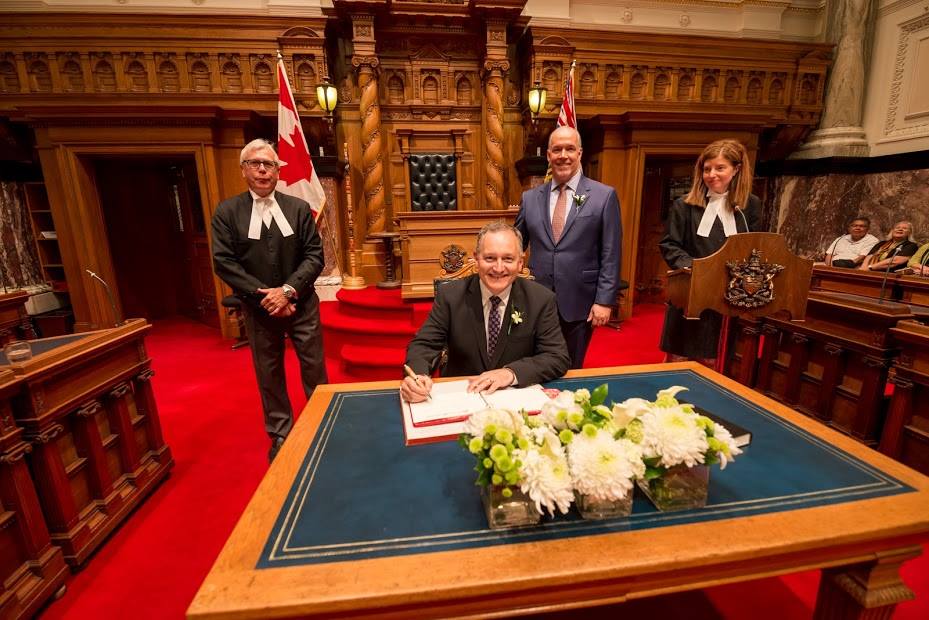 Bob D'Eith, MLA swearing in June 2017